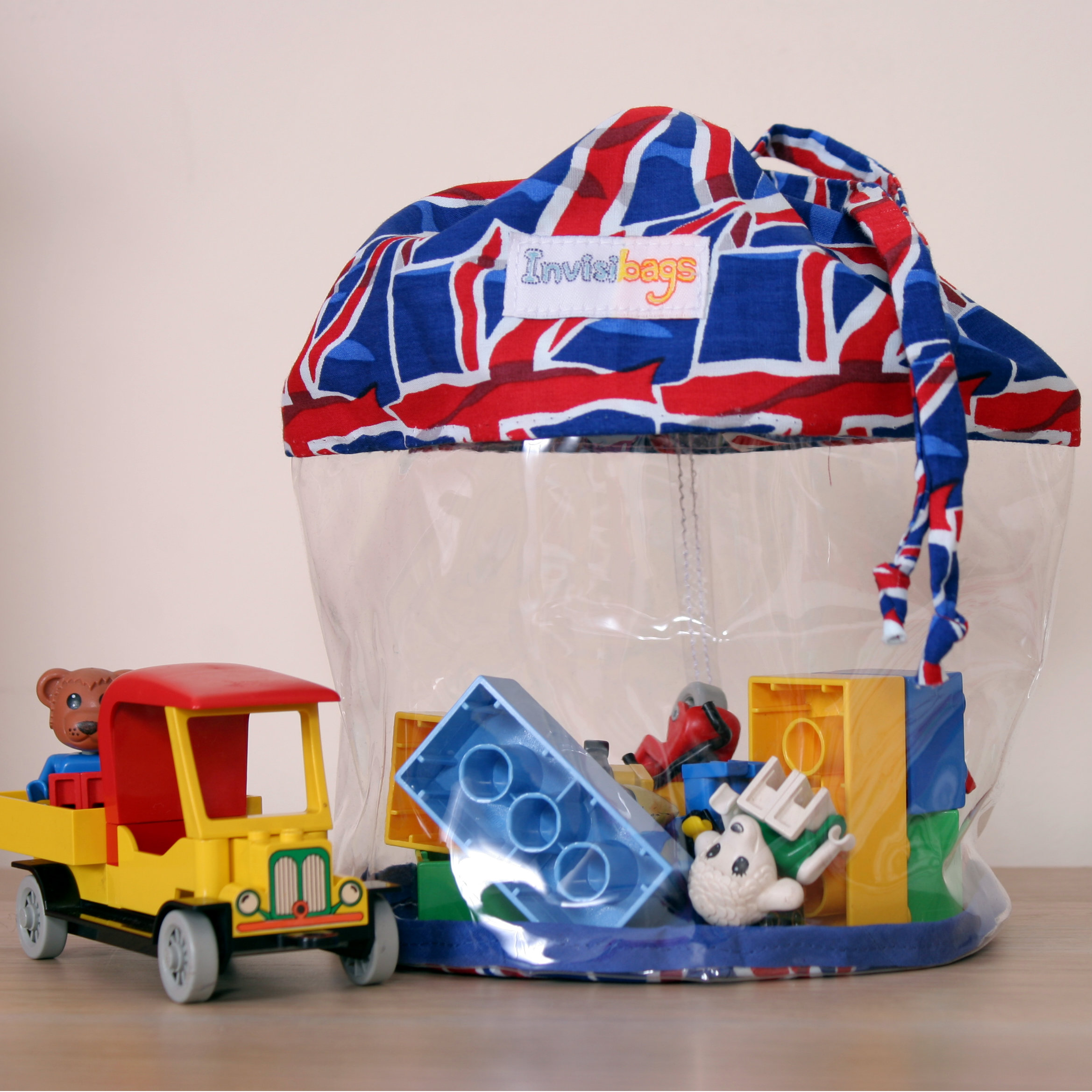 Invisibags make beautiful children's toy bags that you can actually see into. 
No more, "Mummy, where's my Lego/ Peppa Pig/ Polly Pocket?"   Children can see exactly where their stuff is, and so can you when you have to tidy it all up!
Each bag is beautifully made with bright cotton fabrics and a PVC panel, closed with a drawstring and toggle at the top.
There is a strong circular base that makes the bag stand up, so you don't have to find somewhere to hang it up.
* Please Note: Invisibags are NOT suitable for wet bath toys *